Otile Brown is a well-established, R&B singer, songwriter & guitarist from Kenya who was born on 21 March 1994. His real name is Jacob Obunga.
Otile brown is his nickname. He got this nickname from his skin color. People who didn't know his name would simply refer to him as "brown" due to his skin complexion.
Otile Brown Age, Songs, Cars, Girlfriend, Wife and Net Worth
The following are some of the most popular facts about Otile Brown.
His Tattoos
Otile has several tattoos engraved on his toned and muscular body. Just to mention a few, on his leg there's a tattoo that means "hear no evil". On his arm, Otile Brown has tattooed the face of his mom with a big smile. This tattoo was done to honor his late mother.
On his chest he has yet another tattoo.
During an event on April 2023 at KICC Otile's new tattoo on his arm was noticed by his fans. This tattoo is a man's face, most likely a reggae artist. But it is not yet known what excatly it is.
Otile Brown Profile Summary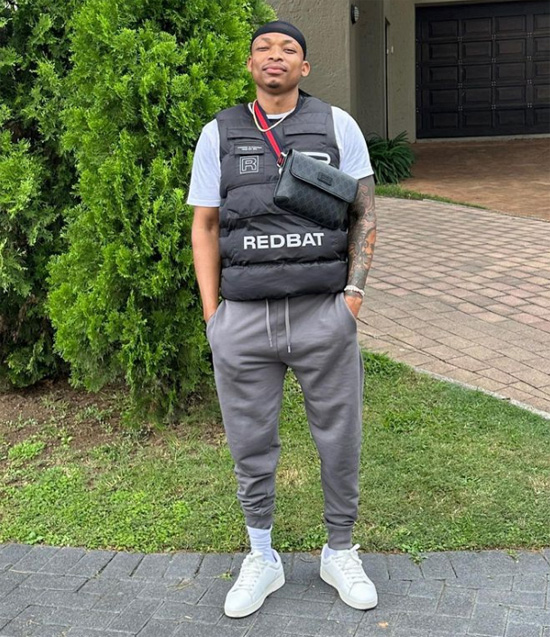 | | |
| --- | --- |
| Name | Jacob Obunga |
| Nickname | Otile Brown |
| Nationality | Kenyan |
| Place of Birth | Kisumu |
| Date of Birth | 21st March 1994 |
| Ethnicity | Luo |
| Sexual Orientation | Straight |
| Zodiac sign | Aries |
| Famous for | R&B singer |
How old is Otile Brown today in 2023?
Otile Brown is 29 years, 8 months and 14 days old on 04 December, 2023.
On Which Day of the Week was He Born?
Otile was born on
Monday
, March 21st, 1994.
But he would have been born on a Tuesday if this year was the year of his birth.
His Other Age Numbers Since Birth Until This Minute
We can calculate his age in months, weeks, days and years as follows:
Total Years: 29
Total Days: 10,850
Total Months: 356
Total Weeks: 1,5500
Early Life
Brown was born on 21st March 1994 in Kisumu. But his family moved to Miritini, Mombasa, where he was raised. The "Alivyonipenda" hit maker was brought up in a family of five children; four boys and a girl. He is the last born. However, his parents, unfortunately, passed on while he was still a minor.
Otile Brown Tribe
Otile is of Luo descent. He hails from Nyanza. But his Swahili is very fluent due to the fact that he grew up in Mombasa, starting from a very young age.
What is Otile Brown Famous for?
Brown is known for his hit music like "Alivyonipendanga". Moreover, he was in a relationship with Vera Sidika who is a famous Kenyan socialite. They dated for several months then their relationship came to an end 2018 in the month of August.
Career
Otile Brown hit the airwaves after the release of "Imaginary Love" featuring popularly known musician Khaligragh Jones. He released his first album and named it "Best of Otile Brown" in 2017.
The album consists of songs like Alivyonipenda, Basi, Shujaa Wako, Dejavu and Aiyolela which was a collabo with artists like Sanaipei Tande, Barakah, The Prince, and King Kaka among others.
Brown started writing rap songs at the age of 13. But his music journey officially began when he came to Nairobi city looking for one Mzazi Willy M Tuva who hosts a show called Mambo Mseto on Radio Citizen and Mseto East Africa on Citizen TV.
But before he met Willy he happened to meet Jalango who was then a popular radio presenter. He gave Jalango his CD music and after listening to it he advised Brown to do singing instead of rap music.
Moreover, Jalango directed him to two producers to choose from: Wyre "the love child" and Dr.Eddie. Otile chose to work with Dr.Eddie. He thought Wyre would be too busy since he's a musician and a producer. Jalango sponsored Otile's first project and since then they are the best of friends.
Love Life
As mentioned above, Otile was in a relationship with Vera Sidika The news about him dating Vera came as a surprise to his fans. The two dated for several months then called it quits.
The R&B singer and songwriter then found love in an Ethiopian lady called Nabayet. The two lover birds are said to be still together and doing fine. Although rumors has it that Brown wanted to dump Nabayet just like his first girl, he did a song entitled "Nabayet" to show his love and assurance to her despite his previous relationships.
Otile Brown Relationship with Sanaipei Tande
There were rumours that something was starting to crop between Brown and Sanaipei but his ex-came into picture and that is how the chemistry seems to have faded away. But he and Sanaipei Tande have done several popular collabos.
Cars and homes
Otile stands to be somehow different from other Kenyan artists. He wears expensive jewelry collection, shoe collection, watches and designer clothes. His taste for posh cars and lavish houses seems to be a bit high. Inside his garage is a fleet of cars like a Mercedes BMW 7 series, Mercedes E250, Toyota MAS, Toyota harrier, range rover and many more.
On his Instagram page he regularly posts photos of a lavish life and his fans loves it too. He knows how to keep his fans entertained even on his social media accounts. Brown seems to be a big admiration to youths eyeing to join the music industry.
Otile Brown Net Worth
Brown has worked hard for his fame and money. He was once a hawker in the streets of Nairobi in order to make ends meet. As of 2023 his net worth income is estimated to be $17,307.
Brand Ambassador
Otile is the Chief Officer and brand ambassador of the new Techno Camon 19. This deal is his first one and it has happened after ten years of being in music industry.
His Discography
So far the "Dejavu" hit maker has two Albums released. In his artistic work he has collaborated with many famous musicians to give the best to his fans.
He started his first album in 2016. Since then he has been working around the clock.
Best of Otile Brown (all songs)
Imaginary love feat. Khaligragh Jones
Dejavu
Basi
Alivyonipenda feat King Kaka
Niseme Nawe
Shujaa Wako
Everything
Hello
Kistaarabu
Yule Mbaya
Acha Waseme
Mapenzi Hisia
Aiyolela
Chaguo la Moyo feat Sanaipei Tande
Baby Love
Tamu Sana feat Shetta
Hi
Samantha
Vera
Mungu wetu sote
Aje Anione
Nikupe Nini
Crush
Kenyan Girl
Nabayet
Nitulie
Siku Yetu
The Way You Are
Wine
This Kind of Love
Aiyana feat Sanaipei Tande
In Love feat Alikiba
His Just in Love album was released in 2020
The songs in that album are:
Pretty Girls
Zaidi Yako
Umedamshi
Kosea
Vibe
Dede
Regina feat Juma Jux
Hit & Run feat Khaligraph Jones
Leila Feat Kidum
Dusuma feat Meddy
Watoto Na Pombe feat Mejja
His Social Media handles
You can find him on Instagram with over 2M followers, Youtube at @otilebrownofficial7593 with over 1M followers, and on Facebook and Twitter.
Awards
Hard work pays, and Otile was nominated and won on Pulse Music Award in 2022 under the category of "Male Video of the Year" for his song Terminator. He was also nominated for Hip-hop Music Award and has won East Africa Song of the Year-Kenya.
Please Share On Your Favorite Social Media!