Africa is a beautiful continent with famous unique culture and heritage, memorable architecture, wildlife, cities and sights and wonderful places to visit. Tourism is the backbone of most countries in Africa, including Kenya, Tanzania, Ghana, South Africa, Egypt, Botswana and Rwanda. The countries with popular tourist destinations get huge economic benefits.
Here are the most popular places to visit in Africa. This includes cities and towns enriched with cultures and some of the fastest developing cities in the world. Each country in Africa has something great and unique to offer. Let's explore.
Best Places To Visit In Africa: Popular Tourist Attractions and Destinations in Africa
1. Maasai Mara National Reserve in Kenya (The Mara, Masai Mara)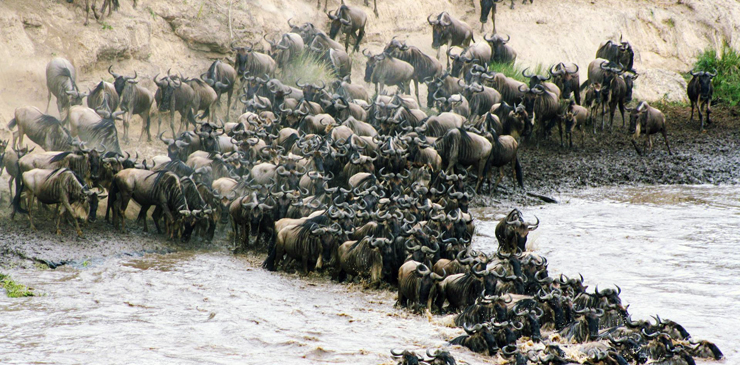 The Maasai Mara is a popular tourist destination in Kenya. It is located in Southwest Narok County and borders Serengeti National Park in Tanzania. It is the largest national game reserve inn Kenya.
The Western part of the Mara is run by Trans Mara while the Eastern is managed by the Narok County Council. Sometimes it's spelt as Masai Mara but locally people call it The Mara.
The Maasai Mara is so named in honor of the ancestors who lived in that region from the Nile Basin. According to the Maasai, the word Mara means "spot" due to light and shadows from Acacia trees. In the region you will find many Maasai people inhabiting the area. The African tribe is renowned for their pastoralist lifestyle and their love for herding of livestock.
The animals in the park are of the finest, richest collection you find in Africa. They include the big five: lion, leopard, African buffalo, rhino and elephants. The Mara is among the few parks you will get a chance to see these five big wild animals all together.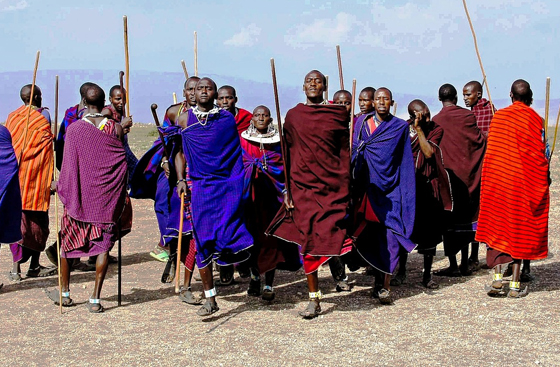 Other wildlife found in the Mara include giraffes, hippo, cheetahs, zebras, wild beast, and mammals and birds. The Mara is also famous for the great migration of wildest, zebras and Thompson's gazelle which move every year from the Serengeti, crossing the Mara River which has large crocodiles and hippos.
This great migration happens in the month of July to August and a bit in September, and then during the last two weeks of October and early November. As a result, the best time to see this great migration is between August and September.
Unlike other parks there are several activities to do in the Maasai Mara. These include nature walks, game drive, hot air balloon, cultural tour, picnics, horseback tour, and watching the great migration of wildebeest.
2. Amboseli National Park
'Amboseli" is a word that comes from the Maasai language. It means "salty dust". The Amboseli is famous for being one of the best places in Africa where you can get really close to free ranging elephants. Tourists also get a great view of Mount Kilimanjaro, the highest in mountain in Africa.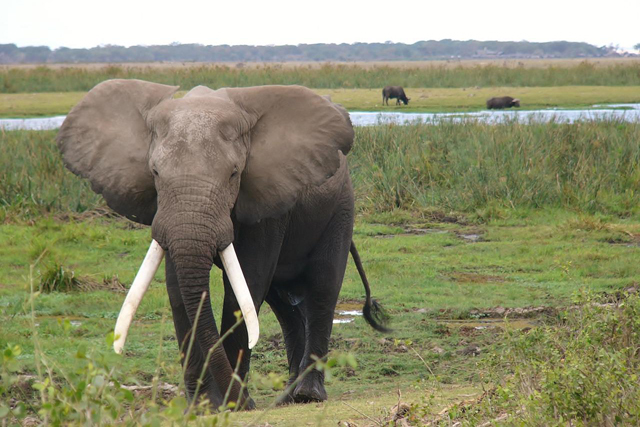 Amboseli was home to "Echo", an African bush elephant who was very famous in the world. The park was also a safe haven to "Big Tim", an iconic elephant who roamed the wilderness of Amboseli with his huge tusks that touched the ground. Sadly, Tim died at the age of fifty. But this elephant left a huge mark by making the Amboseli park a major tourist attraction site.
Amboseli is located in Loitoktok, in the Kenyan Rift Valley. There is plenty of underground water filtered through thousands of feet of volcanic rock from the Kilimanjaro ice cap that runs into two clear water springs that are mainly used in the park. The popular activities in the Amboseli are camping, game viewing, photography, bird watching, and scenic views of Mount Kilimanjaro among others.
3. Tsavo National Park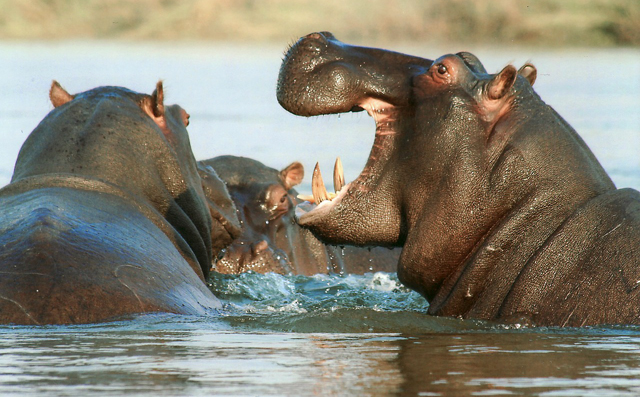 Tsavo National Park is one of the best places to visit in Africa. It is an enormous wilderness that is divided into two: Tsavo East and Tsavo West. Tsavo National Park is situated in South Western Kenya and it's the largest park and one of world's largest game reserves. The climate here is hot and dry.
The word Tsavo comes from a Maasai word "Sabuk" meaning "river". They call the Tsavo river "Engare Sabuk", meaning a big river. During the British era, Tsavo was crossed by caravans of Arab slaves. Many victims who died by the wayside were dropped and feasted on by lions, leading to the Tsavo lions developing a taste for human flesh. This is why there were many stories of lions attacking people during the colonial era.
The park is a theatre of wildlife. You will find vast herds of dust-red elephants, buffalos, lions, hippos, water bucks, crocodiles, rhinos, and birds of different species.
The top attraction sites in Tsavo East are Aruba dam, Galana river, Yatta plateau, Lugard falls, Mzima springs and Kanderi swamp. Tsavo west boasts of Taita hills, Roaring rocks, Shetani lava flows, Lumo wildlife, and Lunatic line among others.
4. Kruger National Park, Mpumalanga and Limpopo Provinces in South Africa
Kruger Park is located North Eastern part of Limpopo and Mpumalanga, Limpopo boarders this park and it is the only town that does so. The Kruger national park is an iconic and exciting place to be. There is great wildlife, abundant game and vast bird life. You will find the big five here: buffalo, rhino, lion, leopard and elephants. There are also birds that include eagles, storks and vultures.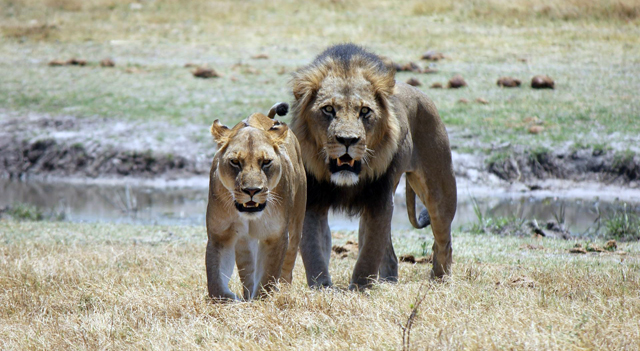 Kruger National park will not leave you disappointed if you love wilderness and camping since it has twelve main rest camps, and other scattered all around. Around the main camps you find shops, petrol stations and first-aid stations. There are nine gates each leading to the entrances of the many camps.
The largest camp in Kruger is Skukuza. It has administrative headquarters and is its accommodation has a conference centre just a short drive to the only airport. Main camps here are Skukuza, Belrg-en-dal, Crocodile bridge, Malelane, Letaba lower sabie, Mopani and Satara. Each of the camps always has something to offer.
The climate in Kruger Park is tropical to sub-tropical. Summer days are hot and humid. The rainy season is from September up to around May. Khandzalive is the highest point, and it is a hill. A number of rivers run through West to East, for example river Olifants Luvuvhu, Sabie, Limpopo, Crocodile and Letaba.
Over population, mining projects, global warming, drought and poaching is a threat in the park. However web cameras that have been set upon to monitor wildlife and anti-poaching units have helped reduce cases of poaching. There are also many game rangers, several drones, and two Aerospatiale gazelle helicopters that guard Kruger national park.
The activities to do in Kruger include:
Game drives
Mountain biking
Wilderness trails
Golf
Eco-trails
Birding
Weddings
Park and ride
Bush breakfast
Bush braais
Great Limpopo transfrontier trails
A visit to Kruger national park is worth it! You will surely enjoy the entertaining park!
5. Cape Town, Western Cape in South Africa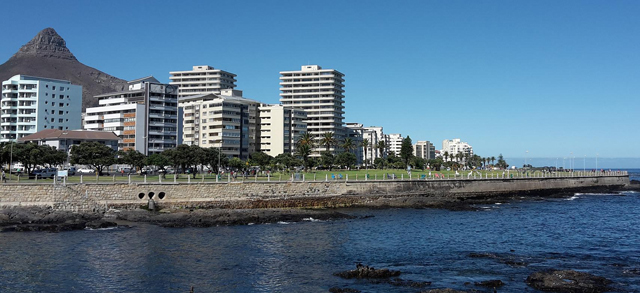 This is the largest city of Western Cape Province and is the mother city. The Parliament of South Africa is located in this city. Cape Town is also popularly known for its natural setting, Cape Florist Religion and great landmarks that are the Cape point and Table Mountains.
Cape Town is the oldest town pinpointed on the beautiful shore of a Table bay, a town that was enlarged by Dutch East India Company. The town has developed in many ways from growth, population increase, to high-rise of office buildings and malls. Economically and politically the town has grown greatly too.
The people of Cape Town are of mixed race. Some are white while others are black. Afrikaans is their first language for mixed race and the whites. Black South Africans around Cape Town are mostly Xhosa-speaking. But generally South Africans love to speak a mix of English and local languages. It is therefore important to learn slang and lingo that will help you explore this multi-cultured city.
There are a few things to keep in mind while in Cape Town: vehicles are driven on the left side since the colonial rule, so it is good to bear in mind in case of a car hire or while using self-driven vehicles. False Bay water is warm, and it's not advisable to swim too far out. For your safety swim at beaches like Fish Hoek beach and Muizenberg where lifeguards are positioned.
Unlike many other developing countries South Africa has serious issues with crime. Consequently, it is advisable to be on the lookout for thieves who might steal your possessions. But the good news is that tap water is safe for consumption, so while you are out there keep hydrated!
Best things to do in Cape Town
Have some fun, breath taking moments at this cool, fabulous places catering from adventure activities, foodie, water sports, unwinding just dare!
Water-bike in the sea
Kayak sea point
Sunset champagne cruise
Surf at Mizenberg
Swim at Silver mine
Ride a steam train to Elgin
Zip line in Elgin valley
Tandem-paragliding over Atlantic ocean
Wine tasting in Franschhoek
Helicopter over Peninsula
Enjoy riding around table mountain a scooter
Tour V&A waterfront
Sip some coffee at Truth
Visit Secret Gin Bar
Watch a movie at Galileo Open Air Cinema
Visit Robben Island
For nature lovers there are places to wander, good reception to dine, drink and party, and places to experience heartfelt moments while in Cape Town, South Africa.
6. Gorilla trekking in Rwanda
The mountain gorilla is one of the two subspecies of the largest primate. Like their name suggests, they live in the elevated mountains. They are one of a kind since they have some difference from their eastern cousins in that their hair is a bit long for them to keep warm in the mountains.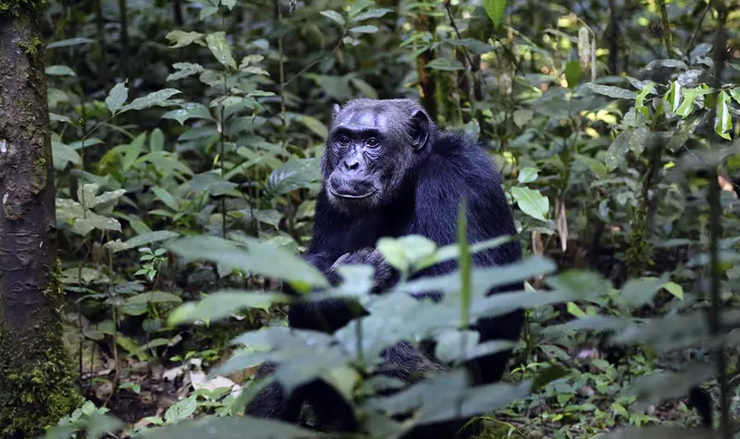 The apes have broad feet and hands with massive chest and muscular short arms.
Gorillas climbs trees but most of the times are on the ground in troops. These troops are led by the older male adult especially the silverback one. Apes are naturally calm unless disturbed. They may pound their chest while barking, hooting and unleashing a frightening roar. They may throw things too.
Their favorite meal seems to be bamboo but the apes also feed on other plants and fruits. Fruits are hard to find but amazingly they hunt for snails and ants too.
Popular Facts about mountain gorillas
1. They have a nose print just like that of a human being making each of them unique.
2. They are herbivorous, feeding on tree bark, wild celery, other plants and roots among others. A baby mountain ape is breastfed and later introduced to adult food at the age of 3-4 years. But mountain gorillas rarely drink water since their food is moist.
3. Female gorillas always have a strong long term relationship with male mountain gorillas.
4. Gorillas live in the wild. This is because their love for the wild is on another level. The apes hardly survive in zoos and they can easily die when kept in captivity.
5. The Silverback gorilla is the master, he runs the troop. He brings order in the group and the rest follow.
Gorilla trekking takes place in the month of December to February, and then June to mid-September during the dry season. Trekking the rainy season can be tricky.
7. Victoria Falls in Zimbabwe and Zambia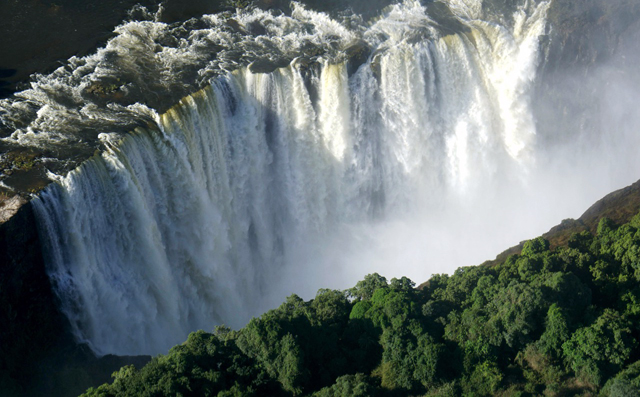 Victoria Falls is located between the border of Zambia and Zimbabwe. It is among the world's largest waterfalls with a great curtain of falling water. In the late 1800s the Kololo tribe habituated the area and described it as "Mosi-oa-Tunya" meaning "the smoke that thunders".
David Livingstone was a Scottish missionary and explorer who was the first explorer to view the falls. Later on David named his sighting after Queen Victoria to honor her.
There is a national park nearby known as Mosi-oa-Tunya in Zambia and a town on the Zimbabwean shore named Victoria Falls. From a distance columns of water can be seen beautifully falling. While facing the fall a sheer wall of basalt capped by mist-soaked rain forest is clearly seen. At the knife-edge bridge visitors can get a clear scenic view of the main falls, boiling pot Livingstone Island, Devil's pool, lookout tree and also where the river turns and flows to Batoka Gorge.
In order to complement the visit of the falls there are some exciting activities to indulge in for everyone on both countries (Zambia and Zimbabwe)
These include:
Helicopter flights over the falls
Rhino walk
Devils swim
White water rafting
Bungee jumping
High wire activities e.g zip lining, flying fox and Gorge swing
Classic sunset cruise
A day with a Zimbabwean
Spending some quality time at the Victoria Falls is worthwhile since it's a great tourist site with scenic views and a lot happens there. This is a sure bet African site to pay a visit and encounter the richness of the continent. Travel to these popular tourist attractions in Africa to learn more, have fun, encounter diverse African cultures and taste the real and great taste of AFRICA!
Please Share On Your Favorite Social Media!