Andile Ncube is an award-winning reality show host, musician, producer, South African TV and radio personality, and businessman. He celebrates his birthday every year on the 4th of October. Libra is his sun sign since he was born in October of 1981.
Andile was born on October 4 1981 in Johannesburg, South Africa. Being a Libra, Andile matches some of the characters of his zodiac sign. He has a great sense of justice, well displayed in the reality show Young, Famous & African, where he is a popular character.
Ncube Net Worth, Zodiac Sign, Wife, Kids and Birthday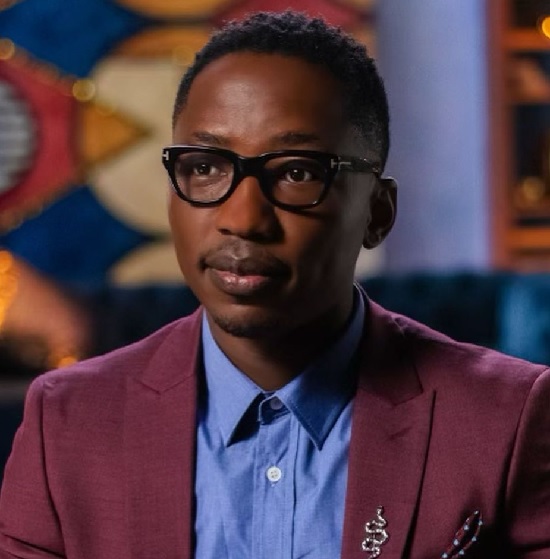 Andile Ncube Net Worth
Andile Ncube has a networth of about $1 million. Ncube's source of income is from his career, both on TV and radio, and acting, brand endorsements and more.
Moreover, he has been active since 2003 and has had many business deals. He is also the CEO of Blackface media, an advertising company.
Andile Ncube Zodiac Sign
Andile Ncube's zodiac sign is Libra. He was born on October 4, 1981.
How old is Andile Ncube today in 2023?
Andile Ncube is 41 years, 11 months and 25 days old on 29 September, 2023.
On Which Day of the Week was He Born?
Andile was born on
Sunday
, October 4th, 1981.
But he would have been born on a Wednesday if this year was the year of his birth.
His Other Age Numbers Since Birth Until This Minute
We can calculate his age in months, weeks, days and years as follows:
Total Years: 41
Total Days: 15,335
Total Months: 503
Total Weeks: 2,190 and 5 days
Early life and family
Andile hails from Gauteng, a province in South Africa. He was brought up in a family and has siblings too, but it was too unfortunate that his parents divorced when Andile was only 12 years old.
After the divorce Andile and his sisters lived with their mother.
The following are quick facts about Andile Ncube, including his marital status, baby mamas, children and social media profiles.
Andile Ncube Profile Summary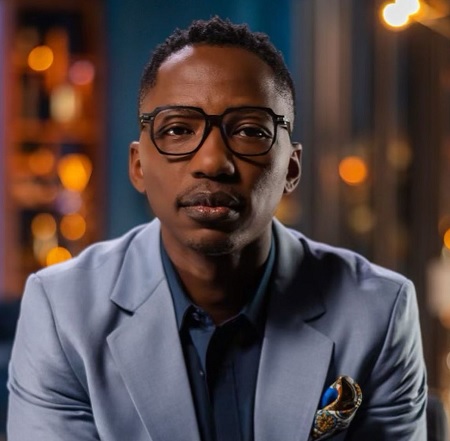 | | |
| --- | --- |
| Name | Andile Ncube |
| Date of Birth | October 4 1981 |
| Place of Birth | Johannesburg, Gauteng |
| Zodiac Sign | Libra |
| Gender | Male |
| Nationality | South African |
| Active Years | 2003 to date |
| Career | TV Personality, Producer, Singer, Actor |
| Wife | None |
| Baby Mamas | Rosette Mogomotsi Ncwana, Sebabatso Mothibi |
| Children | Antony, Gabriella (Gabbie) |
| Siblings | Sabelo Ncube and Sisi Shirilele (sisters) |
| Social Profiles | Twitter (@AndileNcube) and Instagram (andilencube) |
| School | Pretoria Technikon, AFDA |
School
After attending various primary schools in South Africa, Ncube joined and completed secondary school level. Later, he enrolled at Pretoria Technikon, a College and University that is located in the city of Pretoria, South Africa. At the university, Ncube did his journalism course and graduated with a first-class honors degree.
A few years after working as a journalist he discovered his call on entertainment. He then enrolled for his second degree and studied Film and Drama at AFDA.
Andile siblings
Ncube has two sibling (sisters) whose names are Sabelo Ncube and Sisi Shirilele. Sisi Shirilele is a South African model.
His Personal Life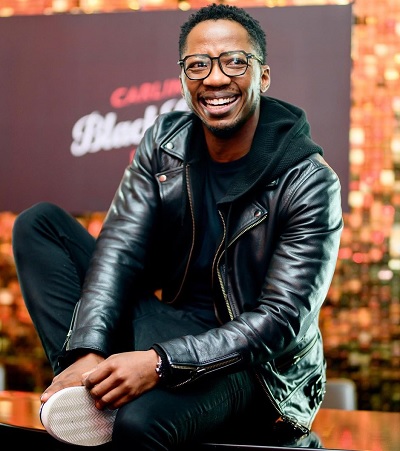 The South African TV personality found love in Ayanda Thabethe, a South African model, actress and TV personality. Thabethe hails from Yellowwood Park in Durban, KwaZulu-Natal area in South Africa.
The pair dated and are said to have held a traditional wedding back in 2014. However, they later separated and did not sire a child. But Ayanda moved on and dated Zulu Mkhathini, who is fondly known as "Dash". This did not last long as well – they dated for a good number of years before calling it quits!
Currently Ayanda is dating Peter Matsimbe and so far they have a child together.
A Look at Andile Ncube's Career
Andile is one of the iconic television personalities in South Africa. He is well educated and has excellent acting and presenting skills. When it comes to Awards, he must have a cabinet full of them, since he has won many.
Andile joined the media industry as a student at AFDA. He was given a chance at SABC 1 (South African Broadcasting Corporation) to host a music show called One.
While hosting the show he worked with other TV stars like Ntombi Ngcobo Mzolo, Claire Mawisa, Phuti Khomo and Bianca LeGrange.
Luckily hor him, this exposure made him grow career wise, sharpen his skills and polish his style of TV hosting. Moreover, it made him realize his own abilities and strengths.
At SABC, Ncube hosted the program called Soccer 411. On top of that he was added more responsibility to host Laduma, the most watched soccer TV show in South Africa.
In 2008 Urban Brew Studios noticed the young star and enlisted him. The company produces TV content for South African TV and broadcasting firms. He later became the executive producer at Urban Brew Studios.
Ncube on Netflix
Since then, Andile has added more to his biography including his appearance on Netflix's reality show Young, Famous & African.
In 2014, he started hosting South African reality TV competition called X-Factor. This is one of the most-famous reality TV programs in the country.
After graduating from AFDA, Andile secured a job as a presenter at SABC2 where he hosted Vuyani Mzantsi show. Since he joined the entertainment world, Andile has worked successfully in the television industry thus making him famous and earning a good name.
The Rainbow Nation producer has been on TV since 2013. Andile is famous for hosting Mzansi Friday night live show and as a sportscaster during FIFA World Cup 2010 which was hosted by South Africa.
His acting career begun by appearing on short films and television series. These include Generations, Zabalaza and Rhythm City. Andile has also done several advertisement gigs, for example M-Net's Nokia around the World Challenge.
Andile Ncube Songs and Music
Ncube has released a few songs. These include:
Freestyle
Iam Not a DJ
Sing for you
Television shows he has appeared in include:
The search: E!
The X-Factor
City Ses'la
Live AMP
Zaziwa
Meet Andile's Children and Baby Mamas
Andile is a biological father of two children, according to his Instagram account where he regularly shares pictures with his children having fun and enjoying great moments together. He is proudly co-parenting with his two baby mamas.
Let's get to know them!
1. Rosette Mogomotsi Ncwana
Rosette Ncwana is a south African fashion supermodel and actress. She is best known as an actress who starred in the Deal or No Deal show back in 2008 and Young, Famous & African season 2 in 2023.
Rosette and Andile were in a relationship and sired a baby girl called Gabriella (Gabbie). When things went haywire, they had an unpleasant breakup. However, despite all that, they are said to be close friends and are co-parenting.
After their breakup Rosette found love again and married a businessman and a former Lyons Financial Solutions Hldg board member, Lunga Ncwana. The two were blessed with a daughter named Talitha. However, Lunga and Rosette parted ways after six years of marriage and are also co-parenting.
2. Sebabatso Mothibi
Sebabatso Mothibi is a famous model, real estate agent and a South African socialite. She also happens to appear on Young, Famous & African reality show on Netflix where her baby daddy is also a cast member.
Mothibi and Andile's relationship commenced in 2019. A few months later in 2020 they were expecting a child and that's how Antony was born.
However, the couple did not last long, and they later broke up. Sebabatso was married to DJ Choice, before dating Andile. DJ Choice and Sebabatso have a daughter named Araceli.
About Zari Hassan and Andile
On the new Netflix reality, Young, Famous & African, Andile and Zari Hassan appear to be very chatty. As a result, other casts on the show refer to them as Zandile, a combination of their names (Za and Ndile).
Well, the two are a vibe on the show. On season one finale, Andile, after Annie Idibia and 2baba's wedding, goes to check up on Zari since she was not invited to the wedding. To his surprise he finds Diamond Platnumz in the house.
Diamond, in real life, is the baby daddy to 2 Zari Hassan children.
Diamond and Andile refer to each other as brothers, and Andile took a moment and explained to Diamond that Zari and he have been "talking".
In the second season of the show the two clear the air. They go on a date and Andile decides to pull away because whenever Diamond is around, Zari's world stops. Zari explains that he is the father of her children and they both feel safe with each other.
Ncube on Social Media
Ncube is active on social media and has many fans and followers. His Twitter handle is @AndileNube while on Instagram his account is andilencube.
Please Share On Your Favorite Social Media!