The following is a list of Paul Reubens movies and TV shows. Paul Reubens was a famous American actor and comedian who was born on 27 August, 1952 in Peekskill, New York. He was a famous actor who died on July 30, 2023 at the age of 70. Reuben's birth name was Paul Rubenfeld.
One of Paul Reubens famous movies and TV shows was as Pee-wee on The Pee-wee Herman Show. Following the success of The Pee-wee Herman Show, Reubens wrote and produced a successful feature film called Pee-wee's Big Adventure that was directed by Tim Burton.
He later produced a sequel to Pee-wee's Big Adventure, called Big Top Pee-wee. However, this sequel was not as successful as Pee-wee's Big Adventure. Reubens also acted as Pee-wee on a children's program aired on CBS between 1986 and 1990, and which was known as Pee-wee's Playhouse.
Paul Reubens Movies and TV Shows List: Pee-wee Herman Films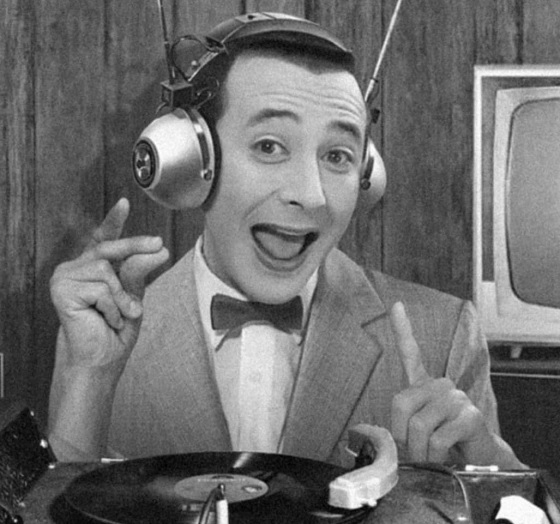 Paul Reubens Profile Summary
Full Name
Paul Rubenfeld
Date of Birth
27 August, 1952
Height
1.78 m
Died
July 30, 2023 (aged 70)
Nickname/ Popular Name
Pee-wee, Pee-wee Herman
Occupations
Actor, Comedian, Producer and Writer
Years Active
1977 to 2023
Education
Boston University & California Institute of the Arts (BFA)
Siblings (Sister)
Abby Rubenfeld
Parents (Father)
Milton Rubenfeld
1. Pee-wee's Big Holiday (2016)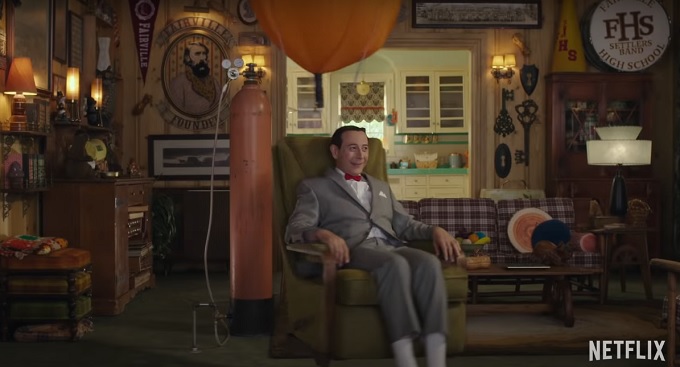 Paul Reubens stars as Pee-wee Herman in the 2016 epic tale of friendship and destiny. As starring are Jordan Black as the voice of Yul / Party Coordinator, Doug Cox as Mr. Murgatroyd, Linda Porter as Mrs. Rose, Monica Horan as Ruby the Crossing Guard and Brian Palermo as Marvin.
The 2016 American adventure comedy film was released on Netflix on March 18, 2016.
2. Pee-wee's Playhouse (1986)
Paul Reubens stars as Pee-Wee Herman in the TV Series, alongside John Paragon and Phil Hartman
The famous TV series was aired from 1986 to 1990 and had 45 episodes.
3. Pee-wee's Big Adventure (1985)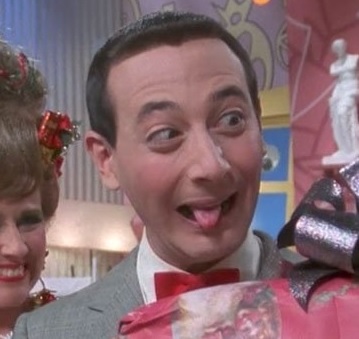 Paul Reubens as Pee-wee Herman, Elizabeth Daily as Dottie, Mark Holton as Francis Buxton and Diane Salinger as Simone.
4. Big Top Pee-wee (1988)
Paul Reubens as Pee-wee Herman, a farmer in a small town who lives with his girlfriend. But Pee-wee can't resist falling in love with the trapeze artist of a travelling circus that comes to their small town.
Other top actors included Penelope Ann Miller as Winnie, Kris Kristofferson as Mace Montana, Valeria Golino as Gina Piccolapupula, and Wayne White as the voice of Vance the Pig.
5. DC's Legends of Tomorrow (2016)
In DC's Legends of Tomorrow TV series, Reubens acts as the voice of Dybbuk on 5 episodes between 2018 and 2019. The other cast include Dominic Purcell, Olivia Swann, Shayan Sobhian, Nick Zano, Matt Ryan and Jes Macallan.
6. Minecraft: Story Mode (2018)
Reubens is the voice of Ivor on Minecraft: Story Mode, an animated adventure TV series that was released in 2018. Paul Reubens appeared in 7 episodes.
Others in the cast include Brian Posehn as Axel, Ashley Johnson as Petra, Patton Oswalt as Jesse and Catherine Taber.
7. American Dad! (2005)
This animated sitcom series is about Stan Smith, a conservative C.I.A. Agent who has to keep America safe while still dealing with family life. Reubens stars as Wyatt Borden in 2 episodes alongside Seth MacFarlane, Wendy Schaal and Scott Grimes.
8. Batman Returns (1992)
Paul Reubens stars as Penguin's father in the 1992 American superhero movie that was the sequel to Batman (1989). The movie is written by Daniel Waters and directed by Tim Burton.
The top cast includes Michael Keaton as Batman / Bruce Wayne, Danny DeVito as Penguin, Michelle Pfeiffer as Catwoman / Selina, Christopher Walken as Max Shreck, Michael Gough as Alfred, Michael Murphy as the Mayor, Cristi Conaway as the Ice Princess and Pat Hingle as Commissioner Gordon.
9. The Blacklist (2013)
Reubens joins James Spader, Megan Boone and Diego Klattenhoff in the TV series about an FBI profiler who has to deal with a mysterious criminal who has turned himself in after evading arrest for many years. Reubens appears in 5 episodes between 2014 and 2015.
10. Tron: Uprising (2012)
Reubens is the voice of Pavel in the animated TV series, and appears in 17 episodes between 2012 and 2013. Other cast includes Elijah Wood as Beck, Tricia Helfer as the Voice of the Grid and Bruce Boxleitner as Tron.
Please Share On Your Favorite Social Media!