Christina Shusho is one of the top female gospel musicians in East Africa. She was born, and lives, in Tanzania. Christina grew up in the region of Tanzania known as Kigoma. Her birth month is November. She was born to humble, Christian parents, and therefore grew up in a modest home and was taught good religious values.
Some of the most popular Christina Shusho's song are Nipe Macho, Unikumbuke, Teta Nao and Napokea Kwako that she recorded alongside Janet Otieno.
The gospel musician has won many music awards over the years. Some of the awards that Christina has won include East Africa Artiste Of The Year (Africa Gospel Music Awards), Injili Music Awards and Groove Awards.
Christina Shusho Biography, Family, Age, Music, Children and Husband
| | |
| --- | --- |
| Name | Christina Shusho |
| Famous for | Gospel Music |
| Age | About 45 years old (2022) |
| Nationality | Tanzanian |
| Place of Birth | Kigoma, Tanzania |
| Husband | John Shusho (Divorced) |
Christina Shusho began singing in a local church choir in Kigoma where she also worked as a cleaner. She developed her singing talent and later recorded her first single that is titled Kitu gani kinitenge na upendo wa Bwana.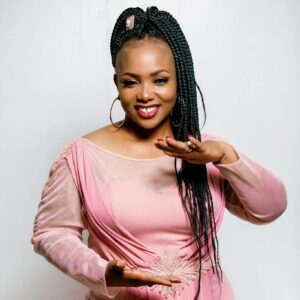 This song was a local hit in Tanzania. She then recorded more songs that made her famous in the whole of East Africa, especially in Kenya where Christina is one of the most popular gospel artists. Her second album was Unikumbuke.
Christina Shusho Age
Very few people know Christina Shusho's age since the gospel musician likes to keep it a private affair.
Christina Shusho Husband, Children and Family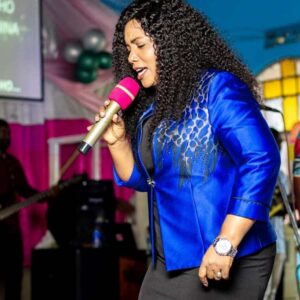 Christina Shusho was married to a Tanzanian pastor whose name is John Shusho. However, they divorced in 2020 for spiritual reasons. Christina Shusho is a proud mother to three children. Their names are Odesia Shusho, George Shusho and Hope Shusho.
Christina Shusho Songs
Her famous music hits include Nipe Macho, Unikumbuke, Napenda, Thamani ya Wokovu and her first song, Kitu gani kinitenge na upendo wa Bwana. Other popular songs by Christina Shusho include Shusha Nyavu (2021), Relax (2020) and Hesabu (2021).
Is Christina Shusho a Maasai?
No, Christina Shusho is not a Maasai.
Where is Christina Shusho from?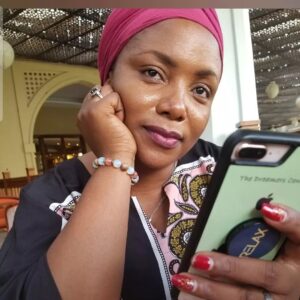 Christina Shusho is from Kigoma in Tanzania.
Christina Shusho is a top gospel musician in Africa. But she also preaches the gospel and has been doing several projects across the African continent. She has also done many collabos with other gospel artists such as Ringtone, Sammy Irungu (where she sings in Kikuyu) and Janet Otieno. She describes her music as inspiring to people, as well as praising and glorifying God.
Christina Shusho Instagram: https://www.instagram.com/christinashusho/
Christina Shusho Facebook: https://m.facebook.com/OfficialChristinaShusho/
Please Share On Your Favorite Social Media!