Try playing this Spend Bill Gates Money version of the popular online game. You are free to waste Bill Gates money on land, animals, food, electronics and more. You can even try to spend all of Bill Gates' fortune in a minute.
Waste Bill Gates Money Game: Spend all of Gates' Fortune in a Minute
There are over 100 items that you can buy in this Spend Bill Gates Money game. So remember to use the Previous and Next buttons!
<! --no-auto-ads -->
What would you do if you had all of the centibillionaire's billions of dollars at your disposal, and you were able to spend all of that wealth at once? Like all of us, you must have a list of cool things you would love to own. But you don't have the money to buy them.
Well, this spending Bill Gates money game lets you do just that, but virtually.
You can expensive items such as land, mansions, private jets, vintage vehicles and modern cars such as Elon Musk's Tesla.
It is always good to give to charity, and you have several options in the spending Bill Gates money game. These include donating to charity, funding the development of child vaccines as well as other vaccines such as COVID-19 vaccines. By the way Bill Gates has spent a lot of his wealth on vaccine research and development.
About the Spending Bill Gates Money Game
This is a free and online game that allows anyone to spend the famous Microsoft founder's wealth on virtually any type of items you want: over 100 items are at your fingertips! For more fun, try to spend all his money in under a minute.
Who is Bill Gates?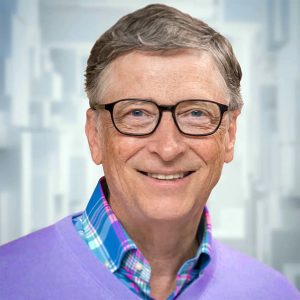 Bill Gates is an American billionaire philanthropist, world-renowned businessman and tech-enthusiast who is most famous as a co-founder of the US software giant, Microsoft Corporation that is the maker of the popular Windows operating systems and Microsoft Office suite.
Gates was born on 28 October 1955 and co-founded Microsoft with his late childhood friend Paul Allen in 1975. Bill Gates was married to Melinda French Gates from 1994 to 2021, when they divorced.
Bill is now dating Paula Hurd. Paula is the widow of the late Mark Hurd who was CEO of Oracle, a famous software company, as well as a one-time boss at Hewlett-Packard (HP). Mark died in 2019.
What is Bill Gates' Net Worth
Bill Gates has a worth net worth of 104 billion USD in 2023. Much of the billionaire's wealth is under the Bill & Melinda Gates Foundation which is focussed on alleviating poverty and improving health.
Bill Gates' ownership of Microsoft is worth about $15 Billion (0.9% of the company's shares in 2022), and this makes up around 33% of the Bill & Melinda Gates Foundation Trust's investment portfolio.
Other investments owned by Bill Gates include Waste Management Inc., a company that deals with waste management and had $4.935B in annual revenue in 2022. Gates and Co. owned 18.6 million shares of Waste Management Inc. worth $2.9 billion in 2022.
Is there a Time Limit to the Waste Bill Gates Money Game?
No, there is no time limit in this Spend Bill Gates money game. However, you are encouraged to try and spend all the billionaire's money in under a minute while buying as many diverse items possible.
Moreover, the waste Bill Gates money game is device friendly. One can play the game on their android cell phone, tablet or computer.
It is a fun and interactive game that allows virtual spending of over 100bn dollars. For more fun, try to spend all the money without getting a negative balance: Play until the total cash is zero. Oh, and remember to invite your friends to play the waste Bill Gates money game.
Please Share On Your Favorite Social Media!