Kim Kardashian is a famous American media personality, businesswoman and socialite. Her full name is Kimberly Noel Kardashian. Kim Kardashian has three siblings born to their parents parents Robert and Kris Kardashian. These are her elder sister Kourtney Kardashian, and the younger Khloé and Robert Kardashian.
She was born on 21 October 1980 in Los Angeles, California, United States. Kim is very popular on social media, especially on Instagram and Twitter.
Famous TV shows she has appeared in include the E! reality television series called Keeping Up with the Kardashians, Kourtney and Kim Take New York, Kourtney and Kim Take Miami and The Kardashians on Hulu.
Kim Kardashian: American Businesswoman, Media Personality and Socialite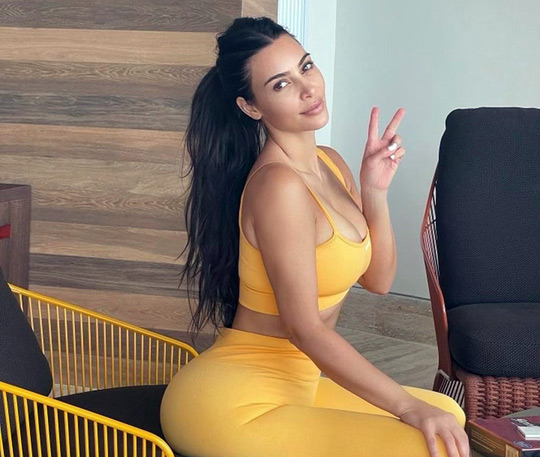 She was recently married to the American rapper, record producer and businessman called Kanye West, from 2014 until their divorce in 2022.
Kim Kardashian Profile Summary
| | |
| --- | --- |
| Full name | Kimberly Noel Kardashian |
| Popular Name | Kim Kardashian |
| Date of birth | 21 October 1980 |
| Height | 1.57 m |
| Shoe size | 7 |
| Weight | About 51 kg |
| Ethnicity | English, Dutch, Irish, Scottish and Armenian-American ancestry |
| Place of Birth | Los Angeles, California, U.S.A |
| Nationality | American |
| Region | America |
| Career/ Occupation | Media personality, businesswoman, author and socialite |
| Religion | Christian |
| Writings/ Book | Kardashian Konfidential |
| Social Media | Instagram, Twitter |
| Famous Movies and TV | Keeping Up with the Kardashians (2007–2021), The Kardashians (2022), Kourtney and Kim Take New York (2011–2012), Kourtney and Kim Take Miami (2009–2013) |
How Old is Kim Kardashian Today?
Kim Kardashian is 42 years, 5 months and 5 days old.
Her Zodiac Sign is Libra according to Western Astrology, but in Chinese Zodiac she was born in the Year of the Monkey.
On Which Day of the Week was Kim Kardashian Born?
Kim Kardashian was born on
Tuesday
, October 21st, 1980.
But she would have been born on a Saturday if this year was the year of her birth.
Her Other Age Numbers Since Birth Until This Minute
We can calculate her age in months, weeks, days and years as follows:
Total Years: 42
Total Days: 15,496
Total Months: 509
Total Weeks: 2,213 and 5 days
Please Share On Your Favorite Social Media!